Community Voice
Volunteers
At Kangarilla Primary School we encourage volunteers to work in our school to support our students. There are a range of volunteer programs we run from working to support students in classrooms, to helping with growing vegetables as well as assisting cooking groups. Our volunteers are valued by staff, students and parents.
There are many benefits to being a volunteer:
Sharing the wonder a child shows as they learn something new.
Getting to know other parents in the local community and making new friends.
Being a part of the school and wider community.
Sharing in a sense of satisfaction and contribution to the next generation.
Helping to shape the future of our school.
Together we can make a difference and provide a sense of purpose individually and collectively.
If you would like to volunteer in our school please contact the principal or the chairperson of our Governing Council.
Requirements to be a volunteer
Kangarilla Primary School will pay the cost of criminal screening for regular volunteers.
Parents of students at the school do not require a Criminal History Screening when working with students from our school.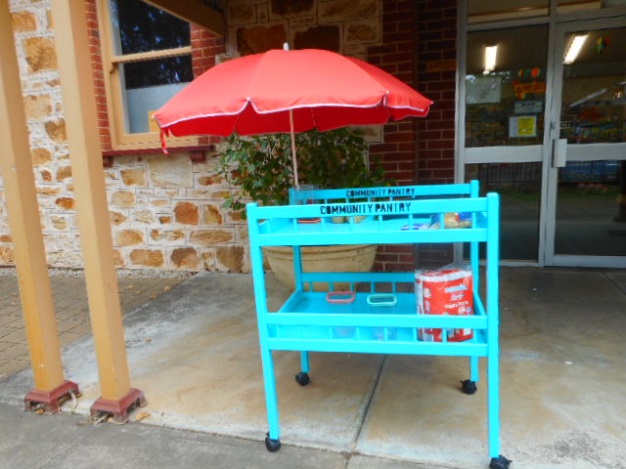 In 2017 we established a Community Pantry. It is located at the front of the school near the entrance to the school administration area. Community members, parents and staff have donated goods that they don't require. This has included fruit, vegetables, jam, new groceries, nappies, toys, and books. All members of the community are encourages to take what they need. There is no cost involved.